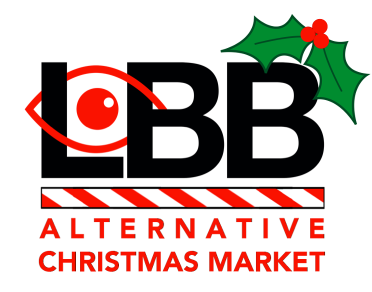 Every year LBB looks forward to participating at the 2020 Alternative Christmas Market at John Wesley United Methodist Church. Sadly, due to the pandemic, the event has been cancelled.
WISH LIST


Braille and Large Print Playing Cards $5
Playing cards offers an educational and fun activity for a person who is blind or visually impaired and sighted to use together since they have large print and Braille. The cards are plastic and can easily be cleaned with antibacterial wipes.

Talking Watch or Clock $15
A watch or clock assists an individual who is blind or visually impaired stay active, independent and makes life easier. A talking watch will provide an easy way to hear time, set an alarm, and announce upcoming appointments.


White Cane $25
A white cane allows a user to scan their surroundings for obstacles or orientation marks and is helpful for an observer to identify the user as blind or visually impaired and taking appropriate care. A cane will help individuals achieve a fuller and independent life.

Talking Thermometer $35
A talking thermometer will provide a much needed and useful convenience during the COVID-19 pandemic and otherwise to help keep individuals and those around them safe and protected.

Early Intervention $45
This is a program for children from birth through 5 years old who are blind or visually impaired and their parents, families and caregivers. The program provides an additional hour of early intervention education in the areas of child development.

Brailler Repair $75
A brailler is a typewriter used to emboss paper documents with braille cells for future reading in braille. LBB has several dozen Perkins Braillers we would like to repair to give to our clients.


You Determine Donation $ _____
Specialists will determine how to delegate resources for much needed products or services to LBB clients.